Echo Healthy Restaurant
The gastronomic experience you will want to repeat over and over again
Sensorial and healthy Mediterranean cuisine in a unique environment. The design of Echo Healthy Restaurant's menu elaborates every dish in order to awake your gourmet desires. Every creation is a celebration for your taste buds.
In addition, the restaurant has weekly (€ 24.70) and a healthy lunch menus (€ 24.70), served on business days, prepared by expert nutritionists and composed of two dishes, a dessert and a drink.
Come and let us seduce you
Lunch timetable
1.00 p.m. to 4.00 p.m.
Closed Sundays
Dinner timetable
8.00 p.m. to 11.00 p.m.
Every day
Book online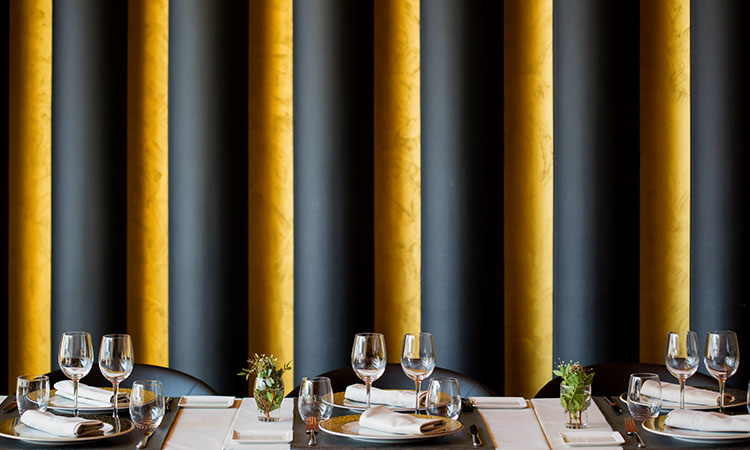 Book online
Cocktail Bar
The perfect way to relax
A secret urban garden. A relaxing, natural and modern environment.
A hidden bar with everything you need to end your night or start the day.
What do you fancy, a drink or a light snack*?


Opening times
10.00 a.m. to 2.00 a.m.
*Snack bar in summer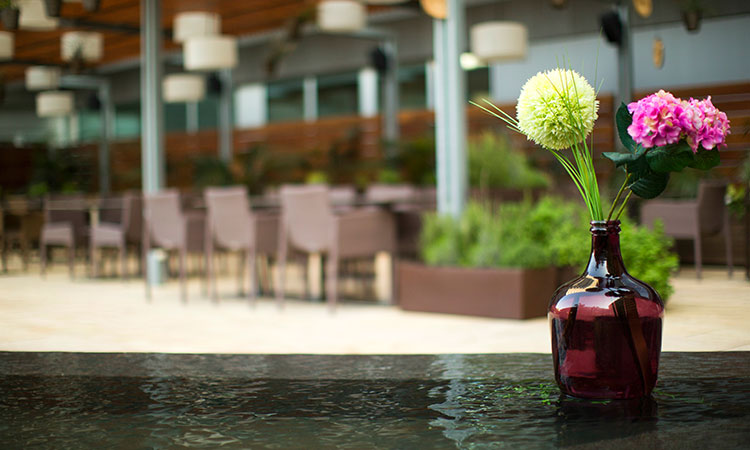 Pool Bar
Your date with the sky in Barcelona
The 17th floor invites to to make time stand still. Enjoy our swimming pool with incredible views of the city and the sea and a relax in our bar while you enjoy a drink, a fruit juice or a cocktail. A sip of life, an infinite swim.
Opening times:
11.00 a.m. to 7.00 p.m.
Only in summer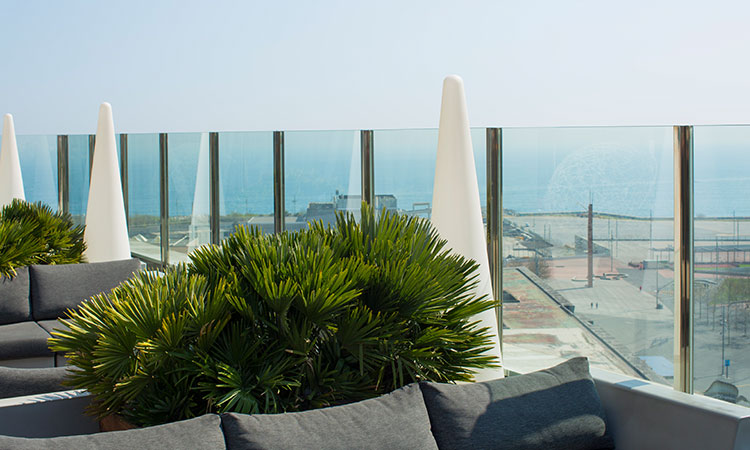 Room service
Treat yourself in your own room
Pick up the phone and order everything you wish for from our menu. In no time at all, you will be able to enjoy it freshly made just for you.
Breakfast in bed? Don't worry, we also take care of lazy mornings.
Timetable
11.00 a.m. to 2.00 a.m.
*Snack bar in summer
Breakfast buffet
You will love waking up
Gastronomic paradise, the best way to start the day.
Where any flavour, wish, combination and breakfast is possible.
Kids Buffet
A space designed to awaken the will to have a proper breakfast in all children.
The buffet also has a spectacular chocolate fountain that they will never forget. And neither will you.
Opening times
7.00 a.m. to 10.30 a.m.
Monday to Friday
7.00 a.m. to 11.00 a.m.
Weekends and holidays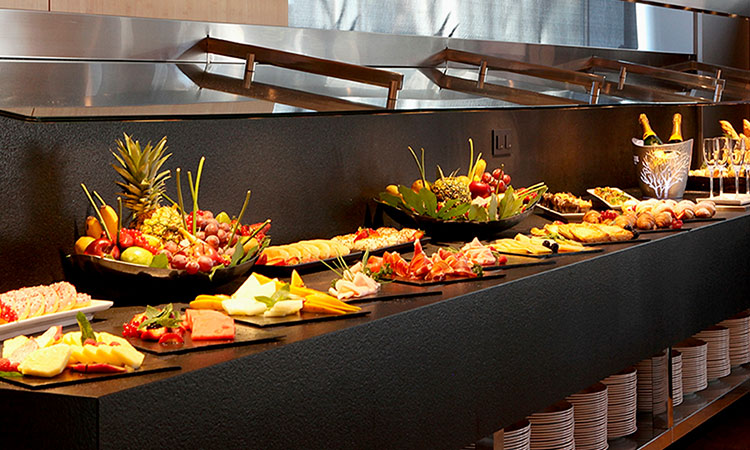 Catering
Our speciality is to make you successful.
Do you need a catering service of the highest quality, surprising and unforgettable?
We specialise is turning celebrations into tasty events. You are going to have the best wedding, banquet, business meal or cocktail party you can imagine.
Check our Weddings & banquets section and we will inform you of all the details.
Weddings & banquets section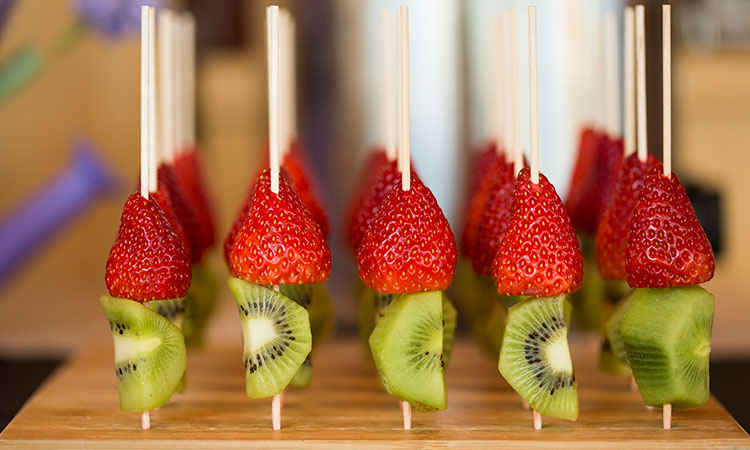 Weddings & banquets section