The Hotel
A unique and exclusive accommodation where the city and the sea come together. The privilege of being surrounded by the Mediterranean quiet and friendly character. By the romanticism that sorrounds every corner. Enjoy the delicious and healthy Mediterranean cuisine at Echo Healthy Restaurant, cocktails on the terrace bar, the panoramic swimming pool and the wonderful Spazio Wellness urban spa. The Hotel, Barcelona and You.
Mediterranean urban concept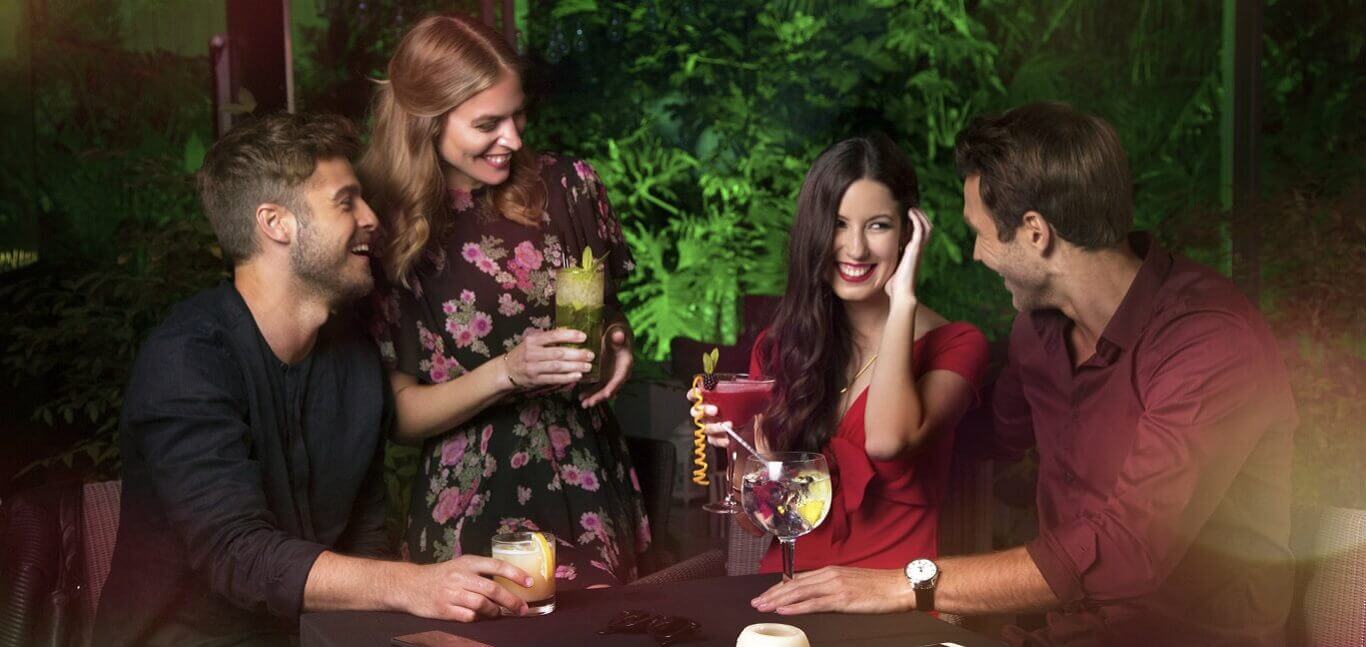 Not just a stay, an experience
We are vital energy and personalised services. Life spaces created to make you feel comfortable and at ease. The culture of relaxing, leisure, food and gastronomy, the pleasure of working. Your perfect romantic getaway. Holidays that revitalise you. Where your family can feel more.
We are Mediterranean. We are cosmopolitan
Services
Surprise all your senses
Extraordinary Mediterranean cuisine and from the rest of the world. From the breakfast buffet to wherever you want. Echo Healthy Restaurant. Cocktail Bar with terrace. Pool Bar. And for personalised surprises, we recommend our catering and banquet service.
Gastronomy
Brighter than the sun
Enjoying a refreshing swim with incredible views is possible. Go up to the swimming pool* on the 17th floor and immerse yourself in the most stunning views of Barcelona.
Opening times:
9.00 a.m. to 8.00 p.m.
*Non-heated swimming pool. Terrace, solarium with sun beds and Pool Bar.
More than just relaxing
The ideal space to make time stand still for a while. Enjoy our pool area of more than 7,500 ft2, massage cabins and beauty and health treatments. There is nothing better.
Opening times:
Monday to Saturday: 10.00 a.m. to 9.00 p.m.
Sunday: 10.00 a.m. to 8.00 p.m.
Spazio Wellness
Luxury from the heights
The best place to enjoy the most exclusive services with a view of Barcelona and the sea. A VIP floor to relax, unwind and catch up with everything. The 15th Lounge is the perfect place at any time. It is a space designed to make your experience even more premium. Discover the services that you can enjoy for free if you are staying in Executive rooms, Jacuzzi Suites and Suites. The services are available for an extra cost if you are staying in Deluxe, Triple and Family rooms.
The 15th Lounge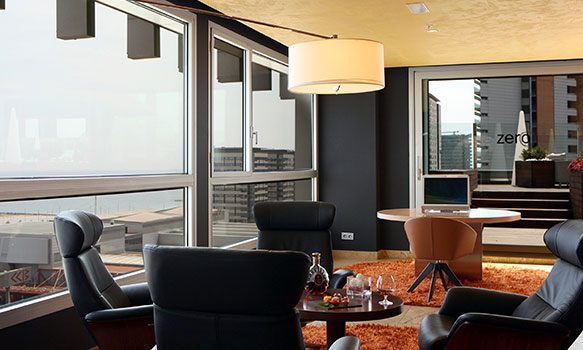 Non-stop fitness
Facilities with natural light. To travel and feel good.
The Fitness Center of the Hotel SB Diagonal Zero can take care of your physical shape with the best Life Fitness ® machinery. Treadmills, elliptical trainers, bodybuilding machines, fitball, stretching area, etc. Everything you need and more for your health, just one step away from the hotel SPA.
Opening hours:
From 7 a.m. to 11 p.m.
Open every day
Barcelona with no emissions, just emotions
Enjoy, visit, discover and get around one of the cities with the most cyclists, cycling lanes and cycling routes in Spain. Find out more and book your bicycle at our reception desk.
Fully day: 15€
Half day: 12€
Storage is available for your bicycle.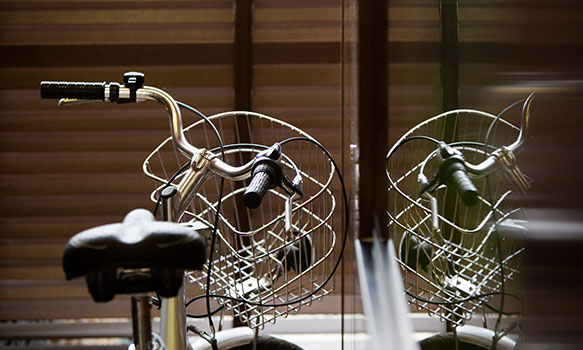 More services
Free Wi-Fi throughout the hotel

Internet corner

Parking at the hotel

Room Service 24/7

Laundry service

Ice machines on every floor

Adapted hotel

Luggage storage

Cardio-protected hotel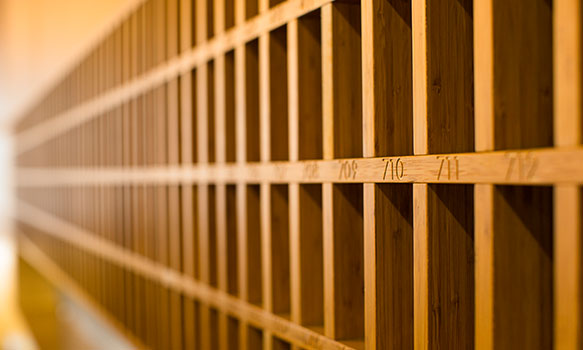 WELCOME TO SB HOTELS

We love green
Feel green
We love the environment. Our spaces are energetically efficient with an A certificate and adapted, with selective residue collection. Believing in comfort and in a better world is possible.
More information

We love sports
Always improve
If you enjoy an active lifestyle and sports, you are one of us. At SB Hotels, we promote physical activity and sports. We foster its regular practice and sponsor different sporting events and you can enjoy the ideal facilities to continue your fitness lifestyle.
We love pets
One of our guests
#WeLovePets. And we know how important it is for you that your pet enjoys his stay. For this reason, we provide you with the rules of our pet friendly establishments:
Pet conditions

We love kids
Kids first
The energy children have is unique, and we love it. Here, they are going to have a great time and the family holiday will be unforgettable.
We have great ideas so that your holidays with your children are the way they're supposed to be.
What to do with kids
First child stays for free
In room with two adults
Welcome Pack
A gift for every child up to 10 years old.
Buffet area and children's menu
For breakfast and restaurant
Rooms with more space
Children's TV channels.
On your room TV
Free baby cot
For babies under the age of 2. One per room. Subject to availability.
Free pushchair
For babies. Subject to availability.
Become a member
The ideal space for the whole family.
X